Generate value-added revenue from

your small business customers with local

marketing Do-it-For-Me managed services
We help our enterprise partners to generate new revenue streams
by enhancing their existing service offering positioning them as the "one-stop-shop"
trusted provider for SMBs to make their business successful online
Our VIRKET LOCAL managed services model enables our partners with plug-and-play local marketing Do-it-For-Me (DIFM) services, delivered with professional expert talent and superb customer services on their behalf (white-label)
Our fully automated operating processes are systematically programed to operate at large scale. We can convert thousands of orders into incremental revenue for our partners without them having to invest on any Capex. We do all the work.
We work with a vast network of enterprise channel partners
which are typically leading brands in their industries and have a large
SMB customer base, by helping them increase revenue and retention.
Your already provide Communications and Internet Access to millions of small businesses, now give them high quality digital marketing value-added services to help them grow their business and their relationship with you
Millions of small businesses watch, listen or read you every day, but they are costly to serve: monetize this audience to convert them into faithful customers of your new SMB digital media service line
Digital Service Providers
Digital Pure Players that serve SMB's such as Registrars / Hosting, E-Tailers or Marketing Platforms, typically have fantastic Do-it-Yourself (DIY) software, however the vast majority of small business owners can't adopt it because of limited time or know-how. We can turn your technology into a friendly service on demand to improve conversions
Thesmall business market has been relying on you for decades. You can enhance you offering with solid internet based marketing solutions with your own brand to improve retention and customer growth.
Chambers of Commerce and Industry Associations
Small business relay on you to expand their business and adopt best practices, give your members additional value with a state-of-the-art bilingual directory and a whole suite of digital marketing solutions.
Other SMB Service Companies (Financial, IT, Office Supplies)
Whether you offer financial services, IT hardware of software, office supplies, or any other service for SMBs you can complement your offering with added-value web presence and performance marketing solutions.
Expand your services portfolio bringing all range
of digital local marketing Do-it-for-me (DIFM) services
that will help your SMB customers grow their business with you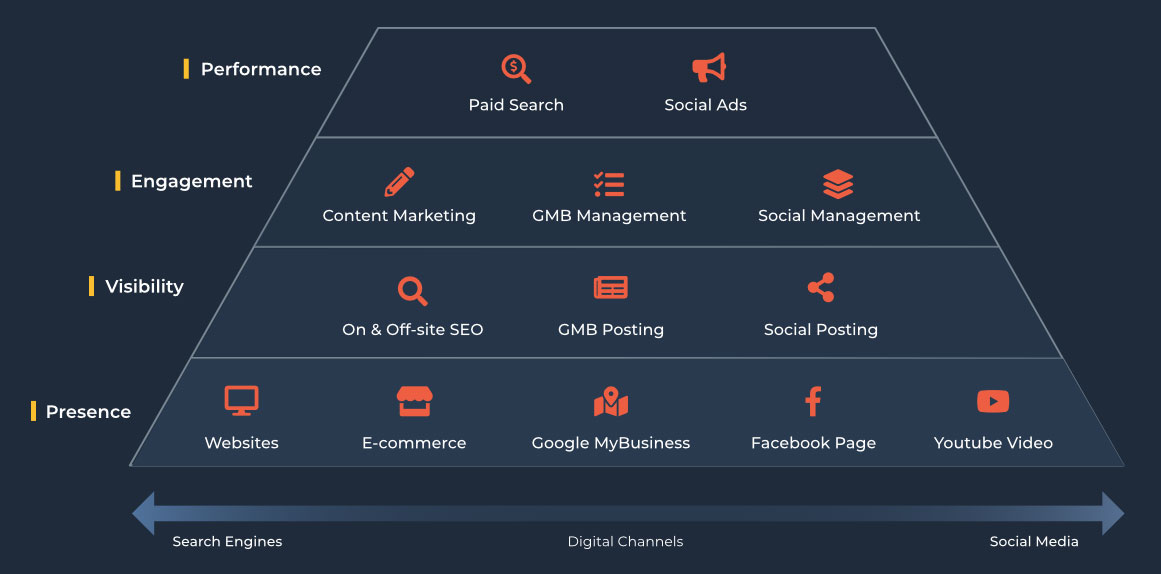 About Us
Virket is a digital technology and services powerhouse that delivers local business success at scale. With more than 500,000 digital solutions delivered over 20 countries, VIRKET has a proven track record since 2009 on successfully digitizing the local business ecosystem across the U.S. Hispanic and Latin America markets through a network of large enterprise Channel Partners in various sectors
Address
Av. Santa Fe 505 Piso 2-203,
Santa Fe, CDMX, 05349, México.
Tel: +52 (55) 5292 7028
Investor and Press Relations